WELCOME TO OUR GUESTHOUSE!
We welcome you to our home in the lovely village of Esmoriz, a surfing paradise overlooking the Atlantic Ocean. A few steps from the villa, there are beaches and, on the other way, the countryside, offering plenty of possibilities. If you are looking for a peaceful location to stay: this is the place for you!
During your stay, you will be free to choose among different activities: surfing all day long, enjoying the beaches with long walks, cycling inland, or relaxing in the pool area. Moreover, we propose tours around Esmoriz's area, for example to Porto. We love spending time with our guests in the evening with shared dinners or barbecue parties.
Our guesthouse comes with two private suites, and two double bedrooms with single beds. Meet the other guests in the shared areas of the house: our cosy living room and our fully equipped kitchen. Bring your laptop with you, if you have some work to do, you can benefit from some perfect corners of the house. Our pool and the outdoor area with comfortable lounges and a barbecue invite to chill and spend some fun evenings together.
At the OLA Guesthouse we speak English, Portuguese and Italian. Feel free to ask us if you need more information or help with local language. We can't wait to meet you.
---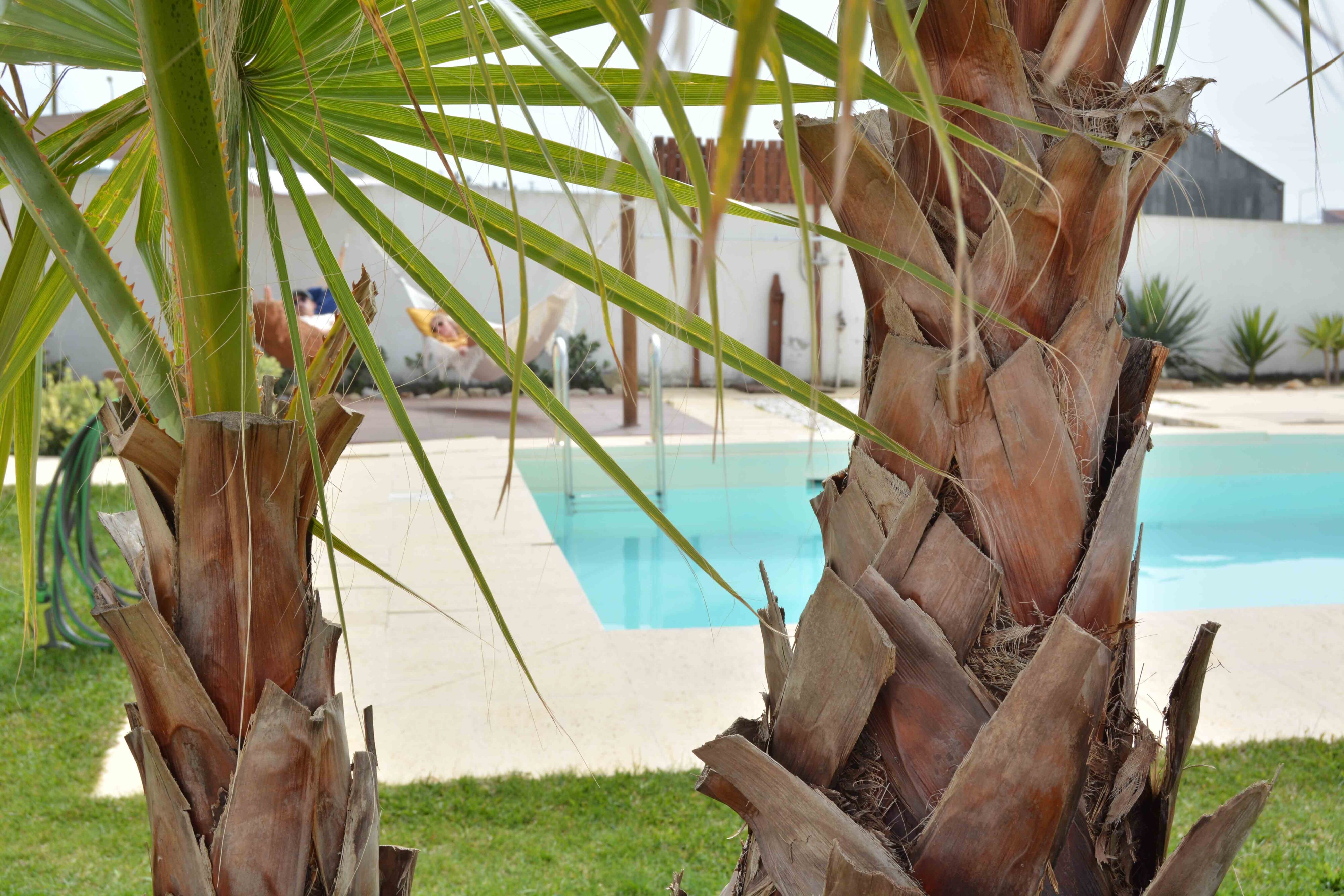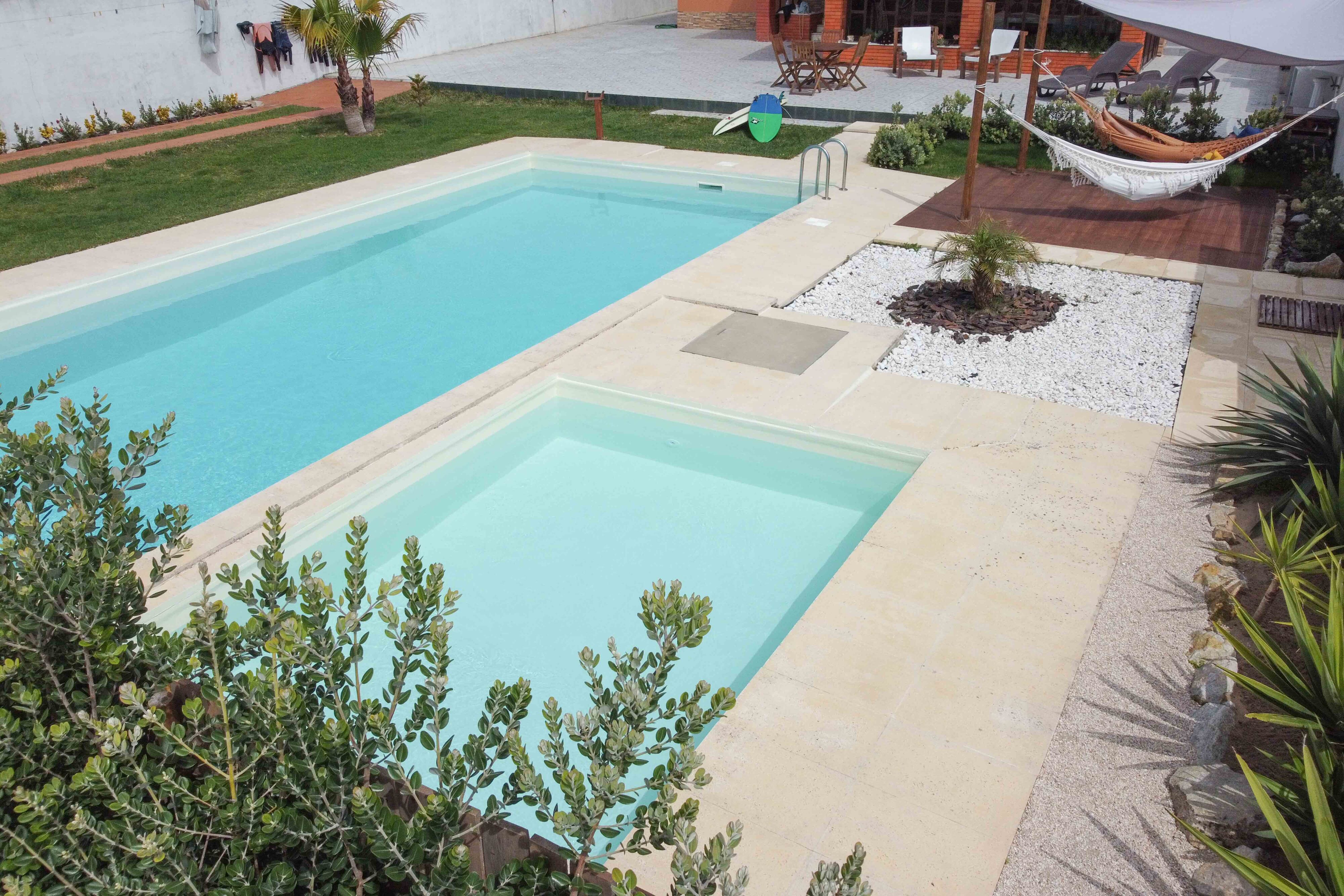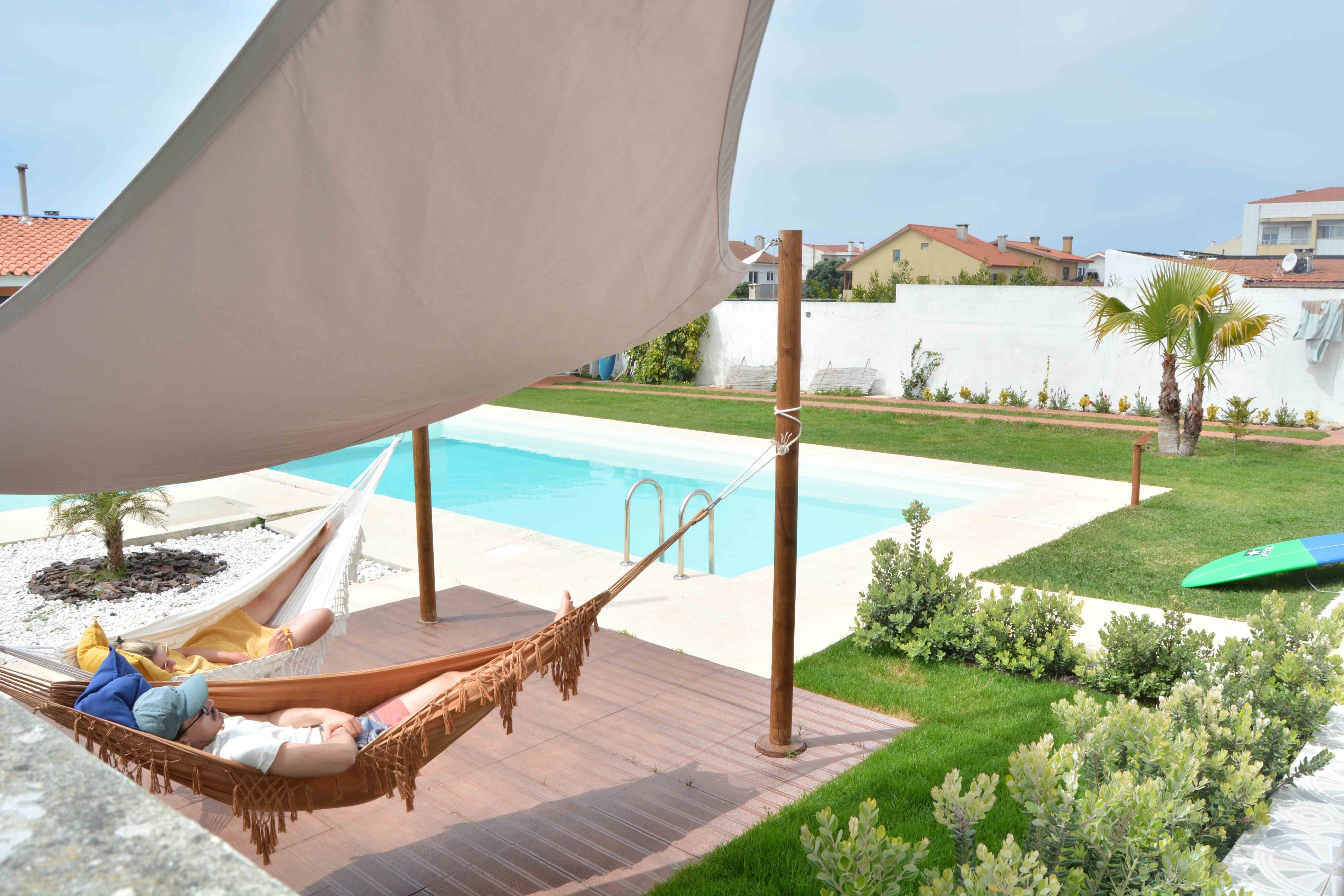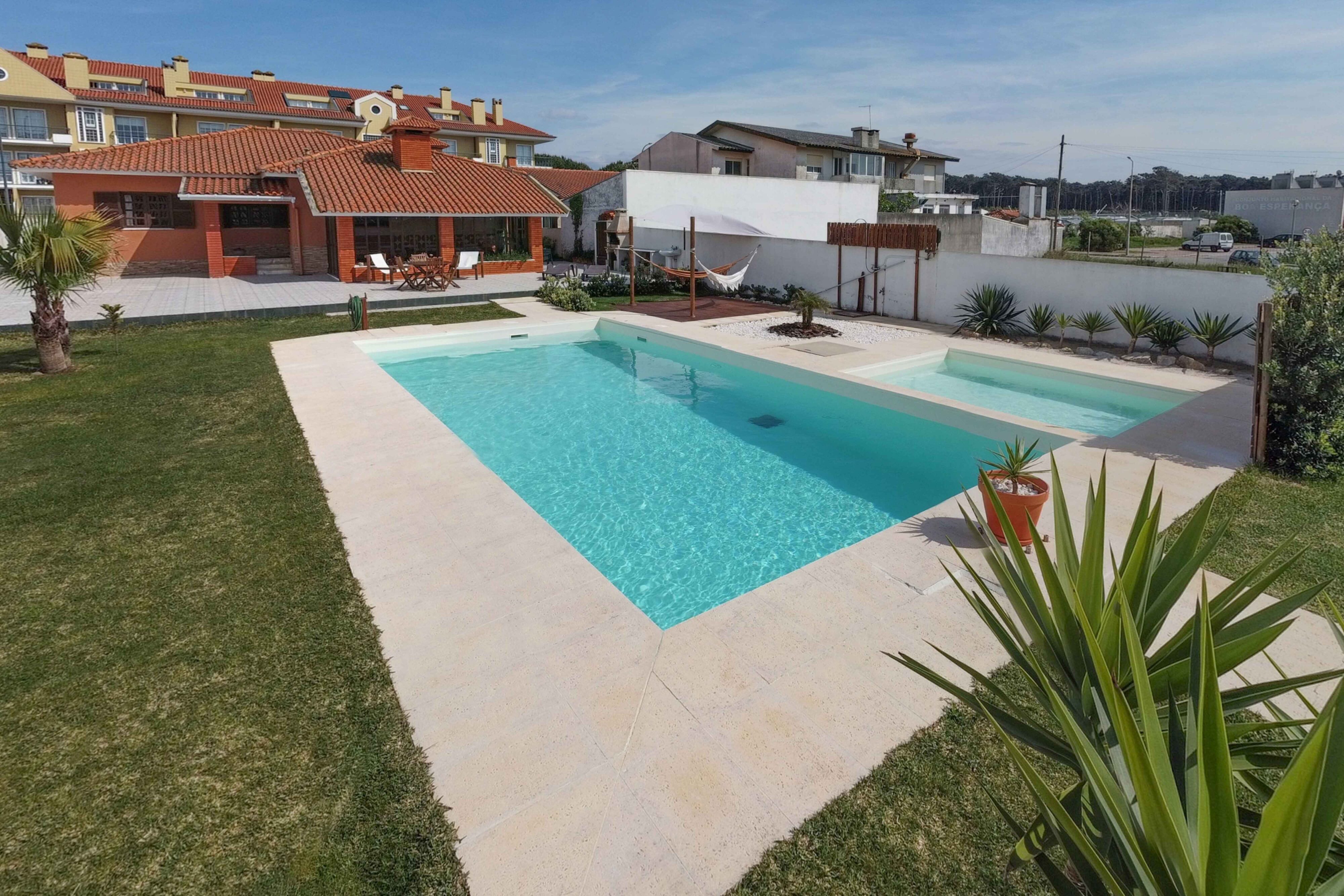 ---
---
SUITE ROOM
The 2 suite rooms of the villa are equipped with every comfort. Spacious, quiet and bright, enjoy the privacy of a traditional solution with attention to every detail.
King size bed
towels & bedsheets
private bathroom
fast wifi
SINGLE BEDS ROOM
The 2 rooms with single beds of the Ola Guesthouse are bright, functional and spacious, for relaxation and rest in the utmost tranquility and comfort. The shared bathrooms are equipped with every comfort.
2 single beds
towels & bedsheets
shared bathroom
fast wifi
OUR SERVICES & ACTIVITIES
SURF EXPERIENCE
Surf with us the beautiful waves along the coastline in front of the villa.
BIKE & SKATE
Grab a bike and explore the area of Esmoriz. Drive along beautiful coasts streets and smell the salty breeze!
YOGA
Stretch your muscles after an exhausting surf session or clear your mind from work stress: grab a mat and join us on the beach for a relaxing yoga session.
TOURS
There's a lot to explore around the area of Esmoriz! Join us for a trip to Porto or the beautiful town of Guimarães to discover where Portugal was born.
PIZZA NIGHTS
Spend a nice evening with the other guests and enjoy a delicious home-made pizza, personally prepared by the Italian host.
FUN ACTIVITIES
Let's have a ride on the Douro river with the SUP or walk on the longest bridge of Europe. If you have any other ideas please let us know. We love to experience new things!
---
REVIEWS OF OUR GUESTS
"…Amazing stay with Alessandro! I was staying at Alessandro's villa for a surfing trip with my friends. We really enjoyed his welcoming, warm attitude as well as his knowledge of the surfing spots and techniques. It was a huge bonus that he was just living nearby. 🙂 Moreover, the closeness to the ocean is very handy…"
"…I had a fantastic week in Ola Guesthouse. The house is very spacious and comfortable, with plenty of space to chill out, it is kept very tidy and clean, the swimming pool is large and well kept, and the wifi connection works very well, even holding multiple, simultaneous video calls. The house is less than 5min walk from the beach, there's a great restaurant around the corner that offers take away (try the lulas), the town centre is also a short walk away with bakeries, restaurants and lovely cafes very close by. I had a great and comfortable stay and would definitely stay there again …"
"…Guest House a stone's throw from the sea, Alessandro super kind and helpful: he took care of our stay down to the smallest detail, not making us miss anything. The OLA Guesthouse allows you to relax in the garden, also enjoying the beautiful swimming pool. Clean, bright and very comfortable rooms, as well as all the premises. The best solution to stay in Esmoriz!…"